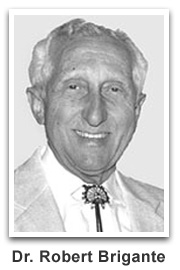 2007 Fred Gulick Distinguished Life Member Award
Dr. Robert Brigante
In order to recognize Life Members who have contributed significantly to the profession, the specialty and the discipline of prosthodontics, by way of service to the Society, academics, research and clinical practice endevours, their community and nation, the Executive Council established the Fred Gulick Disinguished Life Member Award.
The fourth award was presented to Dr. Robert Brigante at the PCSP annual meeting in San Francisco.
CONGRATULATIONS DR. Brigante!