2011 Fred Gulick Life Member Achievement Award
Dr. Niles Guichet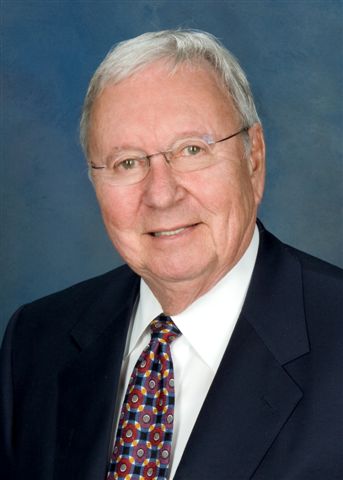 At the 76th annual meeting of the Pacific Coast Society for Prosthodontics at the Langham Huntington Hotel and Spa in Pasadena, California, President Bob Dent honored Dr. Niles Guichet with the Fred Gulick Distinguished Life Member Award.

Dr. Niles Guichet graduated from Loyola Dental School, now called Louisiana State University and was ranked #1 in his class. He received his post graduate prosthodontics training from the United States Navy. Within the first 12 years of practicing he designed and developed the Denar articulator and pantograph system. The next 18 years were spent presenting hundreds of continuing education courses onocclusion and TMD to dentists and dental educators throughout the North and South America, Europe, Australia and Asia.
In 1986, after his two sons had finished their prosthodontic training, he opened a new office and has practiced with them until March of this year. His practice has been exclusively limited to the diagnosis and treatment of occlusal related head and neck pain and disorders of the TMJ.
He has served as President of the American Equilibration Society and the American Academy of Esthetic Dentistry. He is a Diplomate of the American Board of Prosthodontics. The American College of Prosthodontists recently presented him with the prestigious Dan Gordon Award in recognition of his lifetime achievements and contributions at the highest level to the advancement of the college, prosthodontics, dentistry, science and the health professions.