2010 Fred Gulick Distinguished Life Member Award
Dr. Theodore Berg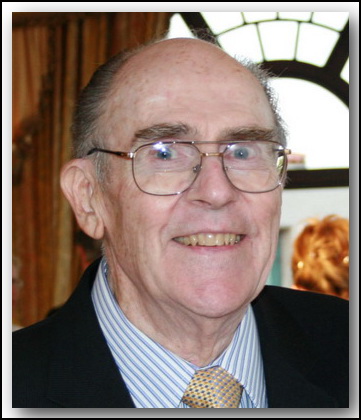 At the 75th annual meeting of the Pacific Coast Society for Prosthodontics at the Silverado Resort in Napa, California, President Arun Sharma honored Dr. Theodore Berg with the Fred Gulick Distinguished Life Member Award.
Dr. Theodore Berg graduated with honors from the School of Dentistry at Ohio State University in 1963.  Upon graduation he entered the Postgraduate Training program in Prosthodontics at the West Los Angeles Veterans Administration Hospital.  Upon completion he established a private practice of general dentistry and prosthodontics in Santa Rosa, CA.  During the late 1960?s Dr. Berg was recommended by Dr. Judson Hickey, formerly Dean at the School of Dentistry at the University of Georgia and one of Dr. Berg?s former instructors, as a possible candidate for a teaching position here at UCLA.  In 1968, Dr. Berg joined the Faculty as Assistant Professor of Removable Prosthodontics in the School of Dentistry.  In 1972 he was promoted to Associate Clinical Professor and in 1978 he received a promotion to Clinical Professor.  He became a Diplomat of the American Board of Prosthodontics in 1971.
Immediately upon joining the Faculty Dr. Berg made a significant impact on the educational programs of the School of Dentistry.  Within three years he assumed the sole responsibility for organizing and presenting Junior courses devoted to the theory and practice of Removable Partial Denture Design.  During this period he was also responsible for the conduct of the Immediate Denture Course.  In addition, he served as a Clinical Instructor in the Junior and Senior Clinic.  In recent times he has developed new courses in Forensic Dentistry and Advanced Prosthodontics for our fourth year students.  In addition, since the late 1980?s he has assumed greater responsibilities for conducting the clinical teaching program in Postdoctoral Prosthodontics.
During the past 20 years, students have honored him on numerous occasions.  He received Distinguished Teaching Awards from the graduation classes of 1970, 1972, 1975, 1977, 1978, 1980, 1984 and 1989.  Dr. Berg has published 13 articles in referred journals, 10 abstracts and 2 book chapters.  His publications, although not numerous, are of high quality and are heavily referenced.  Many have become required reading for postdoctoral students.  His most renowned publication is ?I-Bar: Myth and Countermyth? published in 1979.  It was republished in 1984 by the Dental Clinics of North America.  This article is probably the most important single publication relating to the design of removable partial dentures that has been published in the clinical literature in the last 20 years and is on the reading list of almost all postdoctoral programs in prosthodontics.