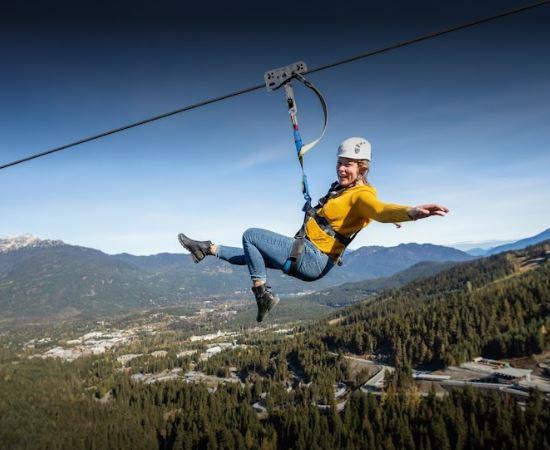 Zip over the valley between Whistler and Blackcomb mountains while experiencing stunning aerial vistas above Fitzsimmons Creek. The four incredible ziplines on this tour range from 400 - 1100 ft and are joined by a network of suspension bridges, boardwalks and trails. In between ziplines guests will learn fun and interesting facts about the local natural environment. Throughout the course there is various interpretive signage on display, which complements the story of sustainability that the guides deliver while on tour. This is perfect tour from families and first-time zippers!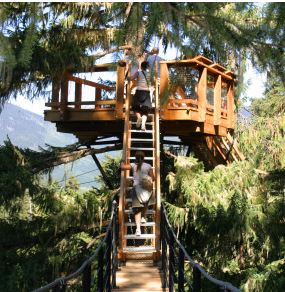 Required Advance Online Waivers
The online waiver is a must be completed by anyone going out on a Ziptrek Tour. Anyone under 19 years old must have a parent or guardian fill out the form.
Please follow the below link to fill out your waiver online:
Takes approximately 5 mins
Complete using a computer, smartphone or tablet
Use your finger for touchscreens to initial and sign or your mouse on a computer
Confirmation Number: 214388
Verify via email within 3 days - waiver will expire if not verified
Finished!
Requirements:
Closed toed footwear is required
Ages 6 years old and up.
Min weight is 65 lbs (30 kg). Upper weight limit is 275 lbs (125 kg)
Children under 65 lbs (30 kg) who are over 6 years old can go tandem zipping with a Guide
Guests must be a minimum of 15 years old to zip without a guardian
All minors (18 years and under) require a guardian signature on their waiver
All tours include stair climbing and trail walking